Drives & Automation
Bosch Rexroth chose Litemaster Oy as the System Integrator of the year in 2012
Do you want to give a boost to your production and maximize the running hours of your equipment and businesses? And also achieve a dramatic drop-down in energy consumption -related expenses at the same time?
If yes, we are here for you.
Just contact our office and we´ll arrange a meeting. You´ll learn more about Bosch Rexroth´s comprehensive systems and the multitude of possibilities of their applications. Litemaster Oy can and will deliver an integrated solution that is tailored specifically for your particular needs.
Litemaster Oy is an official Bosch Rexroth System Integrator
Address: Mäkipuistontie 13, FIN-28430 Pori, Finland. Phone: +358 (02) 633 6633, Fax: +358 (02) 633 6339
For further details on Drives & Automation, and requests for tender, please contact either one of the following:
CEO, Mr. Tero Opas: tero (at) lm.fi / tel. +358 400 591 270
The range of Bosch Rexroth technologies we represent includes:
Assembly Technology
Linear Technology
Mobile Hydraulics
Moulding and Casting Technologies
Planetary Gearboxes
Pneumatics
Electric Drives and Controls
Positionable Hydraulic Servo Units
Sytronix (Servo Variable Pump) Drives
HAC - Hydraulic Actuators and Controls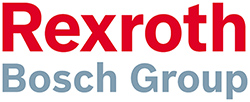 lm.fi litemaster electronics Bosch Rexroth Fluke Amprobe MTX MTX micro Rexroth MTX Indramotion Indramat Indralogic Indradrive Sytronix Synax DIAX Ecodrive Torque motor MPS Ecosafe Ecoshape VarioFlow meter meters metering test tools accessories electric drives drive automation CNC machine modernization CNC-modernization retrofit CNC-retrofitting energy-saving efficient hydraulics pneumatics electromechanics mechatronics frequency converter inverter machine motor maintenance service servicing jour duty emergency 24/7 tero opas pori satakunta western finland